Hey!
This post is long overdue! For Black Friday, my family spontaneously decided to go to ATLANTA, which is totally unheard of and ridiculous since I have the most unspontaneous family
of all time
. Thanks to my wonderfully cuckoo mother, though, we went! H&M first, followed by a massive mall, Sublime Donuts, Goodwill (no special sales or anything but seriously the best Goodwill in Georgia and Tennessee), and Nordstrom Rack (!!).
Anyway, here are some quick snaps from that night/early morning!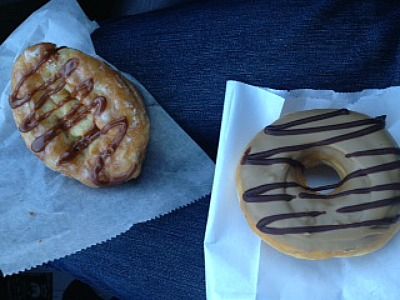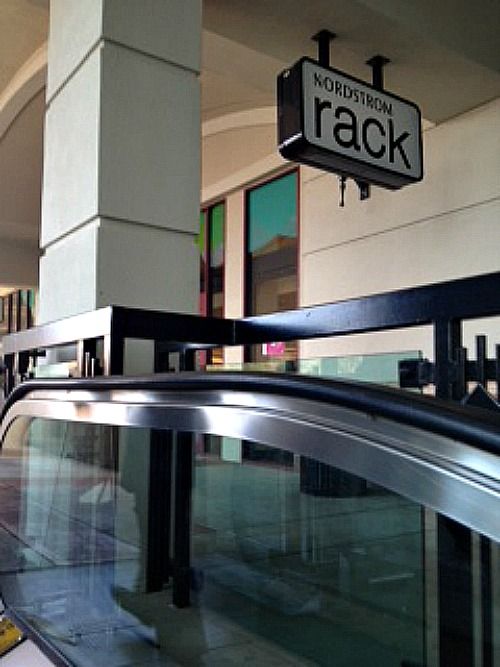 2) & 3) Sublime Donuts! A new Atlanta tradition for us I guess. Banana something and Coffee something were delicious! :)
4) TOMS WEDGES were at the Goodwill! Told you this place was snazzy.
5) Nordstrom Rack!!
6) Deep discounts at said Rack 7) Some of my lovely H&M haul!
8) Cirque Du Soleil was in town... Not my cup of tea, but the tents were neat!
9) The total haul! (The bags says something; I didn't watermark them!)
The lines at H&M were unreal! We waited about an hour and a half in line to get in (it's all in the experience, man!), then an hour and a half to get out! And don't forget about actually checking the products out... My brother got 2x much stuff as I did, and I got a lot. The people behind us clapped when we left. No joke.
Unfortunately for this eager beaver, I won't be able to see 90% of what I got until Christmas! "Santa may have taken some of it..." says my mom when I ask where it disappeared to. Oh, mom.
It was such a great time! My brother may have been the crankiest jerk of all time (what's new, though?), but my mom and I had a ball. I've gotta say, I really love Atlanta. I can't explain it; it's just like a breath of fresh air. It may have something to do with always having a great time when I go
like what is arguably the best night of my entire life
, but I think it's just a fantastic city.
Oh, and to those outside of the U.S. -- Black Friday is the early morning after Thanksgiving, where there's a massive, massive rush to all the Christmas Sales. Seriously, massive. People have died. I'm not kidding.
Have you gotten in on any holiday sales? What'd you score?
xoxo,
Zoe