Hello!
Through the radio station 107.5 The River, I had the opportunity to watch a little performance and meet the band Imagine Dragons! I entered the contest on a Thursday, was contacted Friday, and went on Monday the 22nd! (Yep, I left school early and everything.
Rebel
.) My mom couldn't take off work, so my brother took me (bonding time, yo) to the Direct Auto Insurance Garage. I've been once before,
if you'll recall
, so I knew the lay of the land.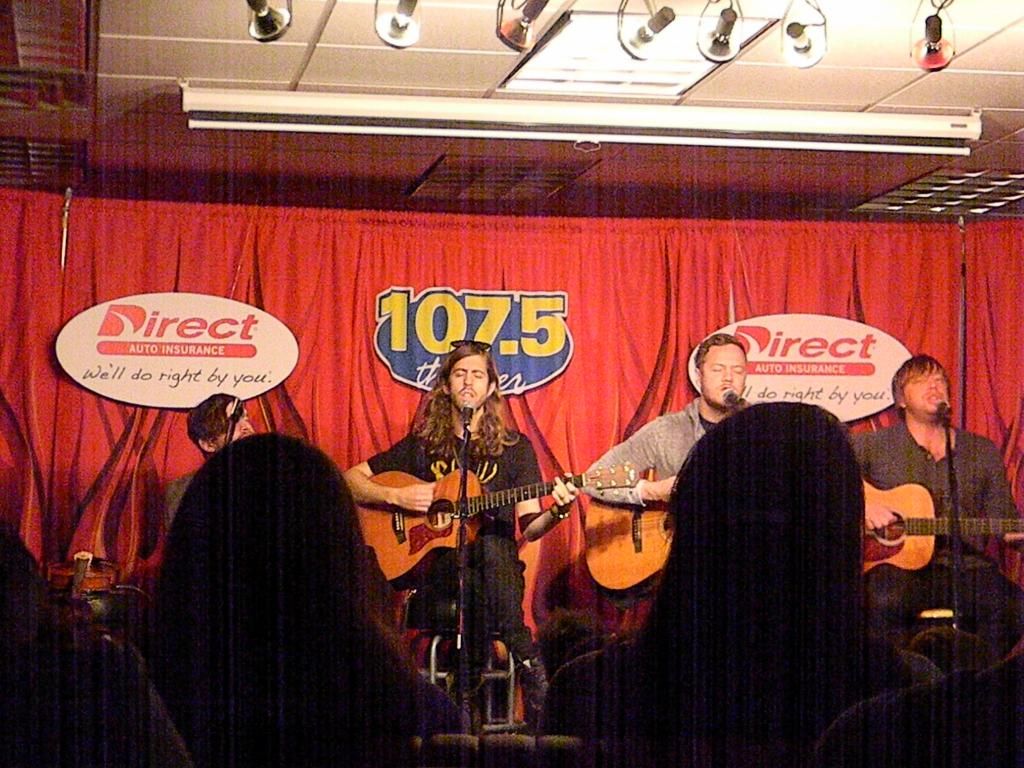 The guys played "Radioactive" (my brother really liked this one, surprisingly) and "It's Time", with plenty of funny commentary. (At one point, we all texted their manager as a revenge-prank, oh my god.) Also, they signed autographs, then took a picture with as many or as few people as we wanted. They were so patient and nice!! I can't even believe how down-to-earth and just genuinely kind they were. I will forever love Imagine Dragons. Forever.
xoxo,
Zoe