Howdy!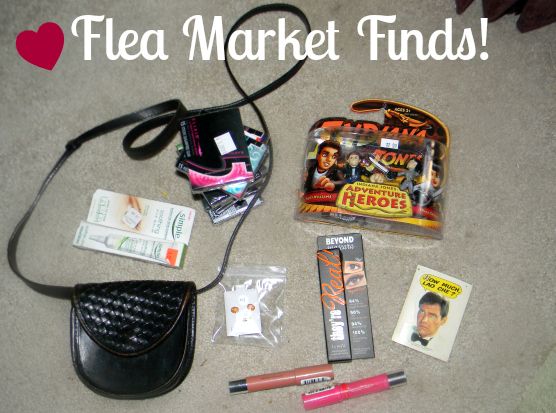 This past Saturday, I hit up the Nashville Flea Market. The last time I went was in December, and it was so rainy and cold, there weren't that many vendors; the sunny weather this time though made for some great finds!
I got a wee leather purse for a buck, some cosmetics (unused!), a bunch of gum (3 for $1 where have you been all my life), teeny cameo studs, Indiana Jones action figures, a cat watch

(THE MOUSE IS THE SECOND-HAND. AS IN IT MOVES EVERY SECOND. DID YOU JUST PEE A LITTLE CAUSE I KNOW I DID)

and my favorite find:
an Indiana Jones trading card
!!
As a lover of anything relating to Indiana Jones (I could make a post about my love for Indiana Jones. No, a series of posts. Actually, an entire blog.), and especially Harrison Ford's insanely gorgeous youthful face, so this trading card made me squee. Love me IJ you know.
Have you thrifted recently? I don't usually count flea market trips as thrift trips, but where else can you get such bargains?!
Anyway, thrift lately? Snag any good deals?
xoxo,
Zoe