Hello!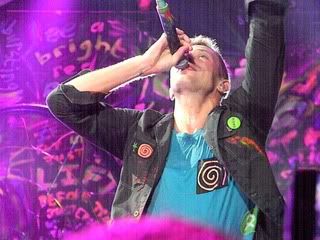 Seas would rise when I gave the word...
I recently traveled to Atlanta, Georgia
for a Coldplay concert! It's my (early) birthday present this year, and it couldn't have been a better one.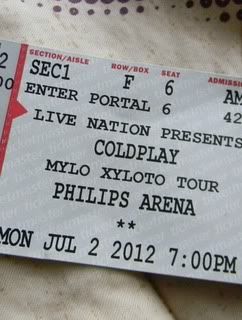 We (my mom and I) were running late due to Atlanta traffic
(three wrecks within five miles?! What?!)
, but we finallyfinally made it. We were led to a little pre-show reception, then headed down a while later. We were the sixth row back, to the right of the "catwalk". I really expected our seats to be too far back to be able to see anything, but they weren't.
We missed the first guy, Wolfgang Something, but we got to see Robyn.
Slowly, people started taking their seats. Then, Coldplay took the stage!!
Confetti burst through the arena within the first two songs, and our Xylobands started flashing immediately. Man, it was insane.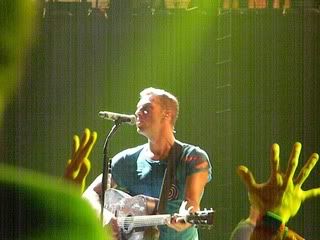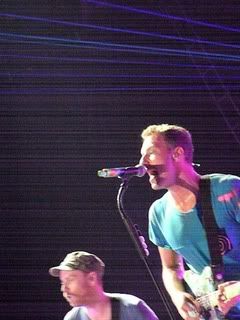 Every aspect of it was just amazing. I wish I never used that word, just so I could
begin
to describe the actual amazingness of the performance.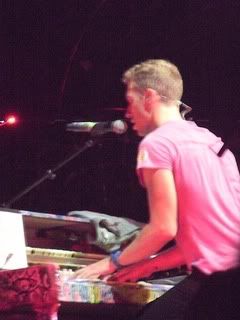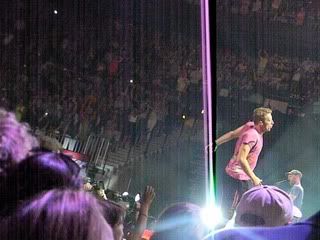 Notice anything different? Chris changed shirts halfway through, because the blue one got so sweaty! His energy was incredible!
By the end, I was exhausted (naturally). I took over 800 pictures
(3/4 of them being blurry messes. Shoot!),
"danced"
(moved my knees/head up and down, hopped around...)
, and screamed
(there were these really obnoxious fortysomethings in front of us who kept being rude to my mom. My screams weren't without reason.)
Even compared to
Katy Perry
, I can say without hesitation this was the best concert I've ever been to.
Guy, Chris, Jonny. Will, the drummer, is the one missing. I'm so proud of this picture! :)
xoxo,
Zoe